About
Greenville Pickens Speedway
A Half Mile of History
When you arrive at Greenville Pickens Speedway, there will be a lot to take in. The sounds of work being done in the pits, the vibration you'll feel through your whole body as cars roar by the stands. You'll smell the concession stand and hear the cheers as the checkered flag drops.
You'll see names like Earnhardt and Pearson on the walls. You'll feel the history and presence of legends. This is a place where motorsports' greatest have raced and won. Drivers like Richard Petty, who put racing on the map. The track continues to host the stars of the sport, with young guns like Joey Logano making their laps.
It's a half-mile full of history. Starting as a dirt track in 1940, Greenville Pickens Speedway's historic moments can be counted in the marks on the wall. After 30 years on dirt, the Speedway was paved in 1970. The very next year, all eyes were on Greenville Pickens.
As racing was gaining popularity, Greenville Pickens Speedway was the centerpiece to an event that put it on the national map. On April 10, 1971, GPS hosted the first-ever, start to finish, live televised NASCAR Race.
Since then, hundreds of sanctioned NASCAR races have taken place at Greenville Pickens Speedway. Its tradition and legacy are deeply connected with the rise of stock car racing in the United States. When you take your seat in the grandstand, you're sitting where thousands have been before, watching some of the best in the sport battle for the winner's circle.
Now, in a new era of racing and drivers, Greenville Pickens Speedway continues to deliver action-packed races. Though the cars and drivers have changed, the legacy and thrill of racing continue on.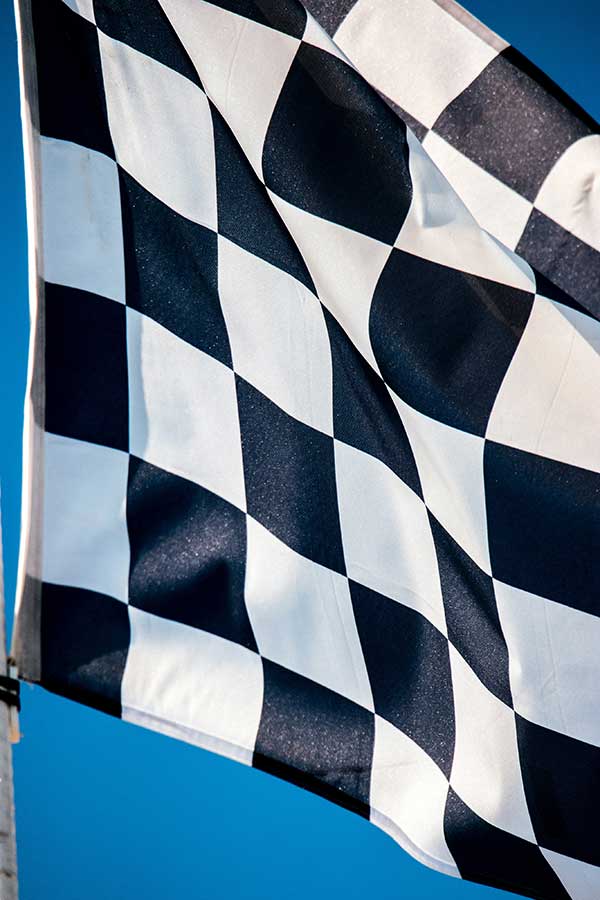 Greenville Pickens ORV Park
The excitement isn't limited to the track at Greenville Pickens Speedway. If you have a 4×4 or vehicle built for fun off the pavement, check out our Off-road vehicle park (ORV). We have 280 acres to explore. It's open every weekend from 9:00 AM to 5:00 PM. Be sure to read our rules and regulations, then grab a ticket and come see us.
Upstate Holiday Lights Show
Each year we host one of the best holiday lights shows in the Southeast, the Upstate Holiday Lights Show. Your family will love our petting zoo, skating rink, and driving through the 600-foot light tunnel (Yes, you read that right!) We open in late November each year.
Motorsports Complex
Our Motorsports complex will be opening soon.
Anthony Anders:
The Man Behind the Track
It only took one trip to Greenville Pickens Speedway for Anthony Anders to become hooked. He promptly traded his '76 Mustang for an Oldsmobile race car.
He only had one goal when he started racing. To get on the leaderboard. After accomplishing that in short order, Anders wanted to be on the podium. He took his first checkered flag in a 1997 Charger division race.
He hasn't let off the throttle since. Anders won five or more races every year between 2002 and 2015. During that span, he claimed back to back national championships in 2013 and 2014. Along the way to winning the top prize in 2014, Anders earned 31 victories in 51 starts. Anders 2014 championship season was capped with special honor. Joined by his crew, he was recognized at the NASCAR Hall of Fame in Charlotte, NC.
Now, Anders is no longer behind the wheel. But he is working hard to keep Greenville Pickens Speedway a fun, family-friendly venue, that puts together great races. He's excited to bring his racing experience and time at other tracks back home. Anders plans to continue the tradition of premium racing at GPS.