The Greenville Pickens Speedway
There's no sound on earth like what you'll hear at the racetrack. Drivers pushing their cars to the max, battling for the checkered flag. Greenville Pickens Speedway offers the thrill of racing for the whole family.
This half-mile of historic asphalt offers an experience you won't find anywhere else in the Upstate. Kids 6 and under get in for free and will have a memory they won't forget. From the time gates open till the checkered flag waves, you'll have a whole evening of entertainment.
Shout Out from Austin Dillon
More Than a Racetrack
We do a lot of racing at Greenville Pickens Speedway. But there's a lot of action outside of those four turns. Each year we host the Upstate Holiday Lights show. It's one of the best in the Southeast.

Holiday Lights Show
The Upstate Holiday Light Show starts Thanksgiving night! Don't miss one of the best holiday lights shows in the Southeast.
Don't Miss Out!
If you're looking for the most up to date information from the Speedway, subscribe to our emails. We won't spam your inbox, but we will provide you with great information, special events, and more!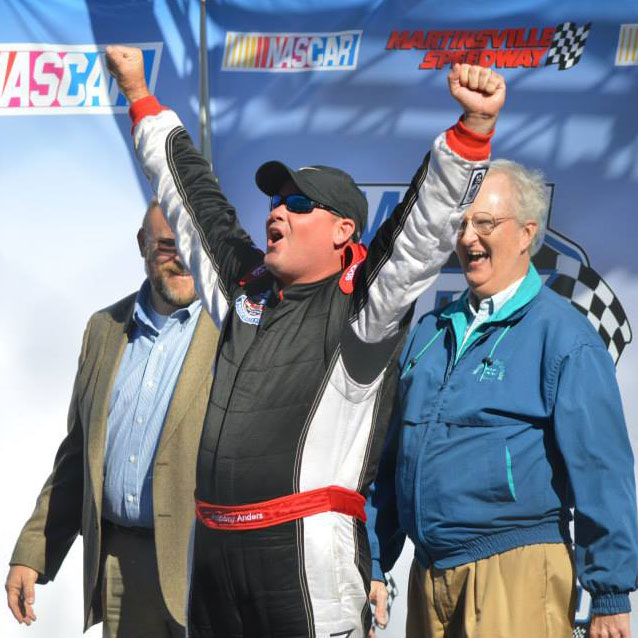 Making History
For 80 years, Greenville Pickens Speedway has been the center of racing in the Upstate. As a NASCAR sanctioned track within NASCAR Roots, it features some of the biggest names in racing. Drivers like David Pearson and Richard Petty paved the way for racing's new stars.
Chase Elliott, Bubba Wallace, Joey Logano, and our local NASCAR Hall of Famer, and track owner, Anthony Anders, each cut their teeth right here at Greenville Pickens Speedway.
The racing is important, but we want our fans to have a blast. Here's what a few have to say about their experience…
"
"This place is awesome. Recommend to grab a group of friends and come out to enjoy the races."
Dustin K.
"
"Great place for family fun. No smoking in stands, plus great food and racing. Great management. This is something we all can afford to do with the family."
Big K
"
"We always go for the fair and the Christmas lights. Both are amazing!"
Laura R.
"
"My son loves going to the races. You can drive in, park, and bring your own food and drinks. There isn't a bad place to view the race track in the whole place."
Jake M.